ENABLE DITHERING IN YOUR IMAGES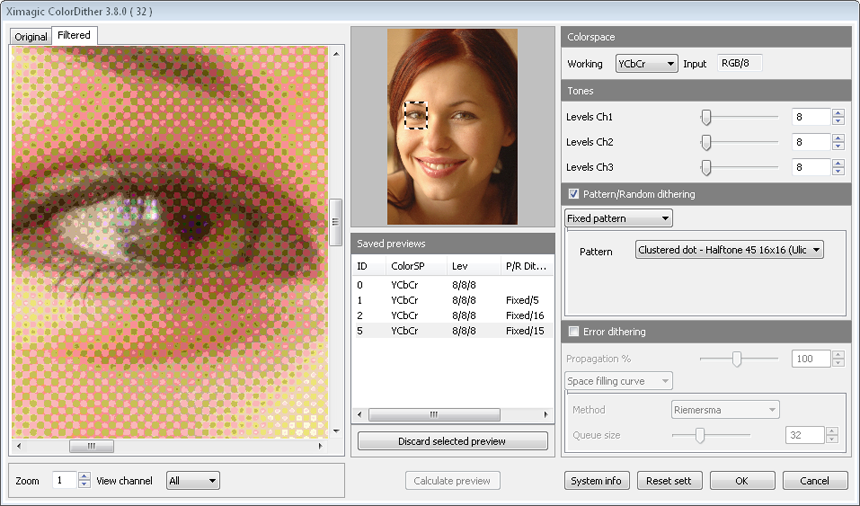 Ximagic ColorDither is a Photoshop plugin to reduce color/grayscale images to n-level per-channel gray using dithering.
Provides
4 threshold dithering methods.

17 Ordered patterns (clustered-dot, dispersed-dot, etc)

5 Ordered calculated patterns.

Random

User defined

2 error dithering methods.

8 Array patterns (floyd-steinberg, ulichney, fan, jarvis, stucki, sierra)...
source bestfreewaredownload