HELP JENNY PLAN HER PERFECT WEDDING
The bride is undeniably the center of attention on her wedding day: the hair, the dress, the bouquet, the wedding cake... everything has to be perfect. However, another person who is almost as important as the bride - at least when it comes to making everything happen behind the scenes - is the best friend. The best friend is the person who works tirelessly to make sure things go as planned, and is also the one who does damage-control when things go wrong.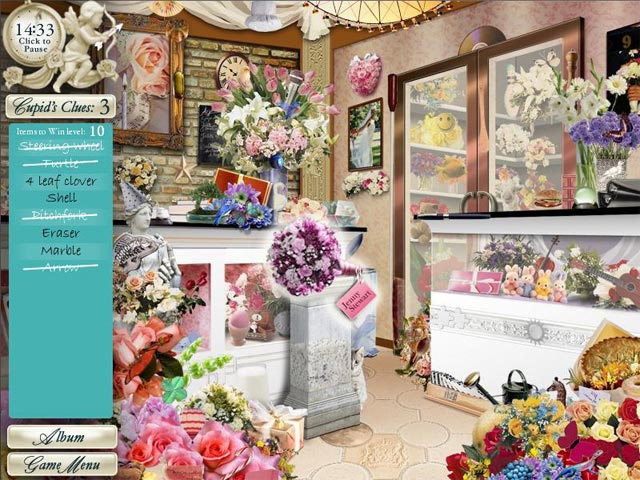 In

Dream Day Wedding

, that best friend is you. Your pal Jenny's big day is fast approaching, and you've been put in charge of planning her wedding and making sure it goes off without a hitch. This is easier said than done, because as anyone who's gone through a wedding knows, nothing ever goes quite according to plan, and little issues pop up as sure as bread out of a toaster.
Your main task is to visit various shops, such as the florist, bakery, salon, jeweler and dress maker, and pick up a list of key items that Jenny needs before time runs out and the stores close for the day. Each shop is filled with random objects with the key items cleverly hidden among the clutter, so it will take a keen eye to locate everything on the list.